Symbionts

STATION, Melbourne

Guy Grabowsky's photographic practice combines traditional analogue techniques with unconventional forms of manipulation to create complex visual outcomes. Grabowsky's first solo exhibition at STATION, Symbionts, continues the artist's exploration into the ways in which images are created, reproduced, deleted, edited, copied and pasted to create a warped perception of truth and reality.

Literally translated from the Greek term, 'living together', the word 'symbionts' is used by Grabowsky to describe the co-dependence of analogue and digital processes in his photographic outcomes. Through a performative act of mark-making, and what the artist calls 'conscious carelessness', Grabowsky puts his photographic negatives through a physical process of rubbing, painting, drawing, printing, dipping, drying and spitting. The negatives are then re-printed in a dark room and further abstracted by photogram techniques. What results is a series of ambiguous gestures and images that are deliberately removed from their original context. Often associating his methodologies of texture to the act of cooking, the works' surfaces can be read as soft or firm, crunchy or smooth.

Grabowsky's practice opposes traditional notions of photography as a tool to document reality. Rather, the artist draws upon techniques derived from the improvisational practices of the 1920s Dadaists and the Surrealists' foray into the unconscious and imagined realm. With a strong basis in conceptualism, Grabowsky's images challenge the viewer's perception and understanding of their relationship to visual cues and the production of images.
https://stationgallery.com.au/exhibitions/guy-grabowsky
https://www.photo.org.au/journal/symbionts
https://vimeo.com/462942663
Disintegrated Surface 2020
framed hand printed analogue C-type photographic prints
diptich: 104 x 140 cm (each)
(Install image)
Disintegrated Surface 2020
framed hand printed analogue C-type photographic prints
diptich: 104 x 140 cm (each)
(Install image)
Untitled Ruins 2020
framed hand printed analogue C-type photographic print
120 x 155 cm

(Install image)
Manicure, grima 2020
framed hand printed analogue C-type photographic print
120 x 155 cm

(Install image)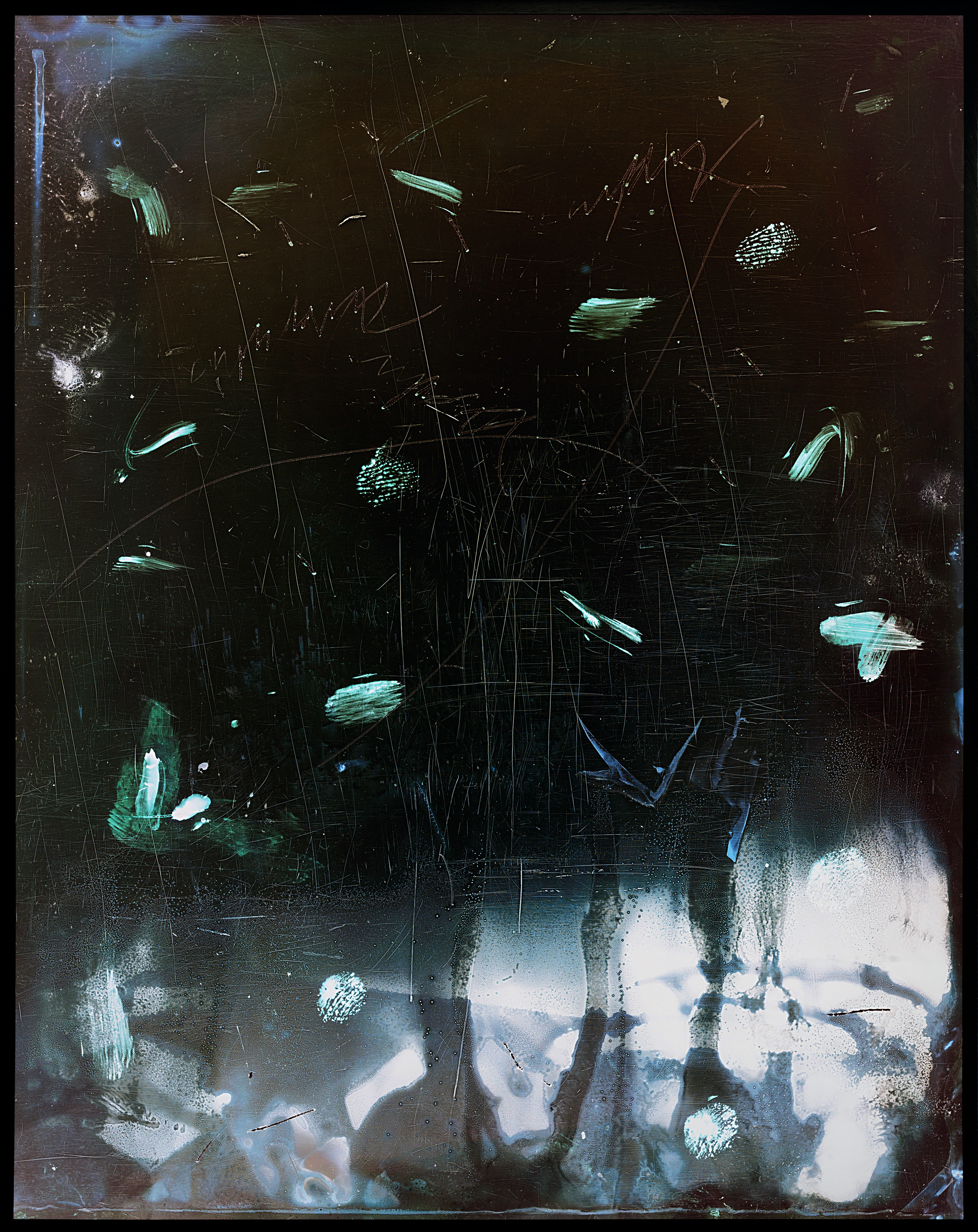 Symbiotic Surface 2019 2019
framed hand printed analogue C-type photographic print
120 x 155 cm

(Install image)
Symbiotic Surface 2020 2020
framed hand printed analogue C-type photographic print
120 x 155 cm

(Install image)