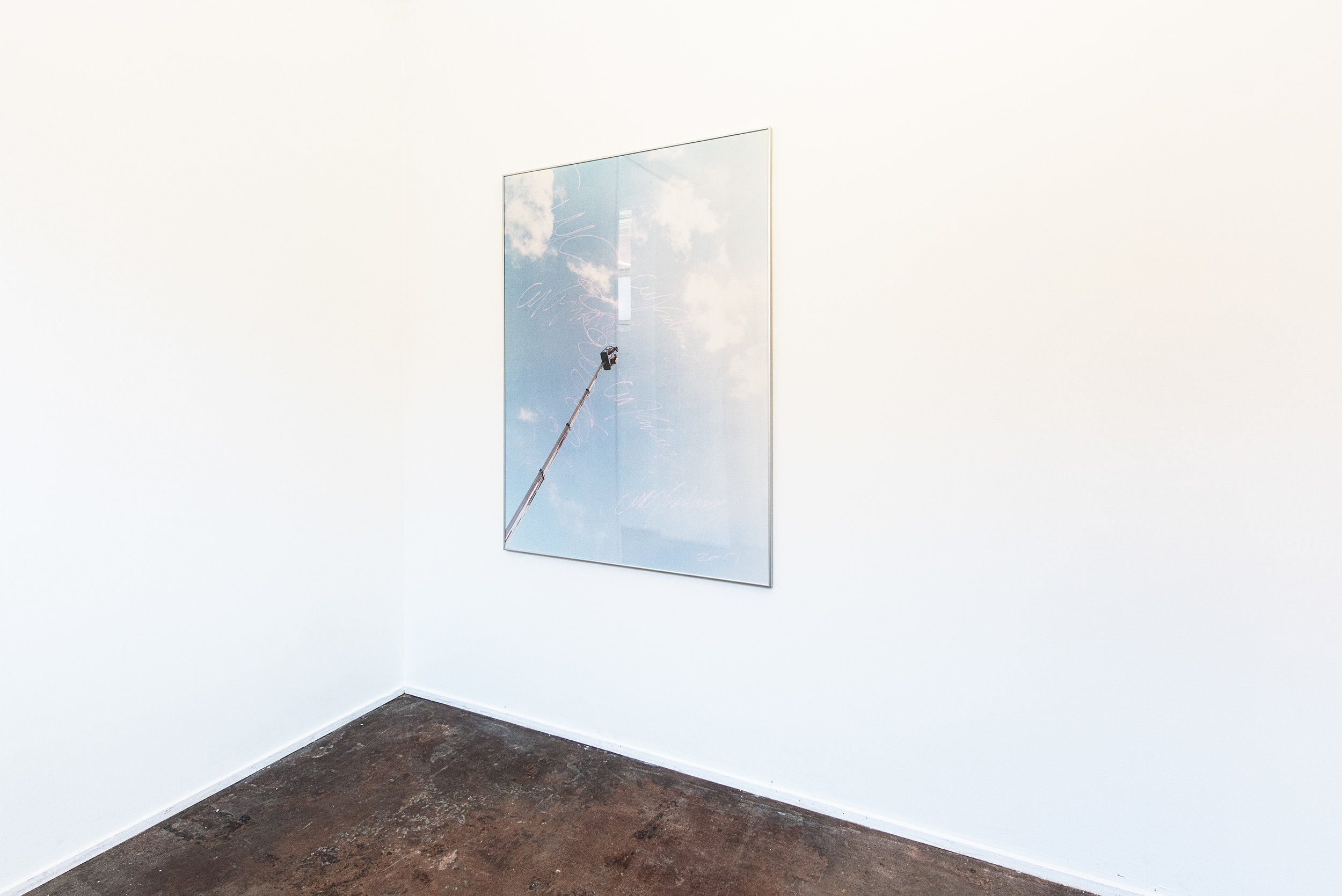 "Yet Another Image" comprises a series of framed wall sized colour analogue c type photographic prints.
Through intervention, layers of texture are incorporated into the image, shifting its function by exposing its body. "Yet Another Image" is a contemplation of the construction and function of The Image, exploring it through human traces and examining its ability to depict the nature of reality.
"Yet Another Image" exhibits two varieties of image, combining painting and drawing with traditional photographic processes. Both images shift equally between the literal and the abstract whilst comprising signifiers in the composition which link back to the artist.
https://busprojects.org.au/program/yet-another-image
"Look...up in the sky..." 2017
hand printed analogue C-type photographic print
100 x 135 cm


(Install image)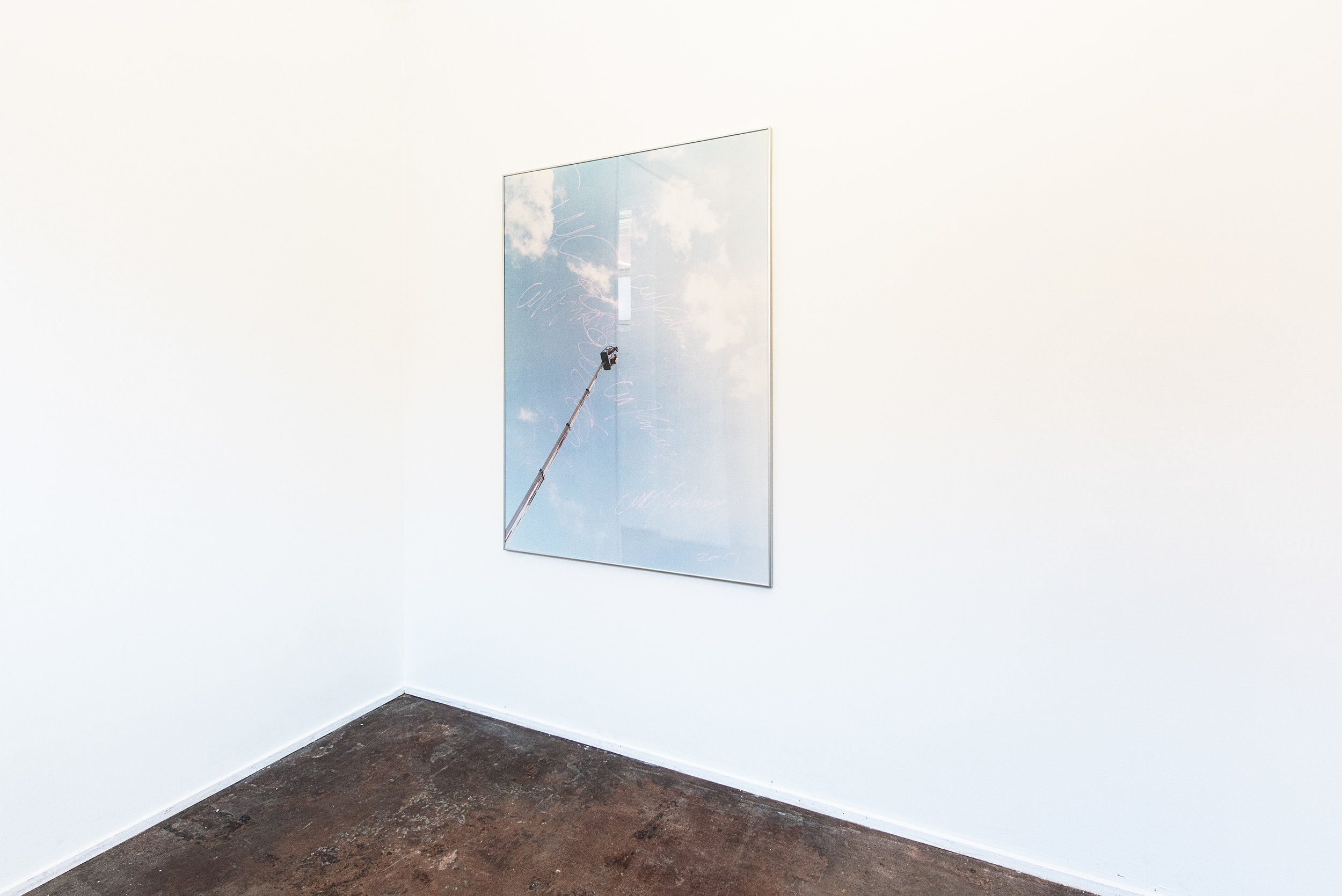 Untitled Surface 2017
hand printed analogue C-type photographic print
100 x 135 cm


(Install image)
Cryptic Lines 2017
framed hand printed analogue C-type photographic print
100 x 135 cm


(Install image)