Beyond the Veil

Blindside Gallery, Melbourne

Beyond The Veil
seeks to expand and transform the perceptions, traditions and experiences of the white cube as an exhibition model. Through architectural interventions, site specific responses, public programs, newly commissioned works as well as renewed curatorial vision upon existing works, 12 contemporary artists altogether conjure a liminal experience within BLINDSIDE.
Calling upon all that is unseen, peripheral, veiled and at the threshold of our collective blind sides,
Beyond The Veil
constructs and chances ambiguous moments often encountered within ceremonial and daily ritual, performing the numinous quality of art. When in a liminal state one is considered in flux – neither here nor there, yet betwixt and between – and so the gallery space becomes a fertile place for transformation.
As one enters BLINDSIDE they are greeted with their mirror self; a ghost sculpture collapses upon itself; a monumental wall becomes a gateway between interior and exterior worlds; punctured vessels carry and seep energy from other times and places; the contemporary figure of the witch demolishes and rebuilds gender hierarchies; a corner of reflective discs perpetually shifts architecture; Jungian archetypes glow, smoke and smoulder; and a live eclipse interrogates colonial forecasts. All the while the internal structure of the gallery becomes a haunting acoustic, where a spirit box channels voices beyond the walls.
https://www.blindside.org.au/beyond-the-veil
Disintegrated Surface 1 2018
hand printed colour analogue C-type photographic print
100 x 137 cm

(Install image)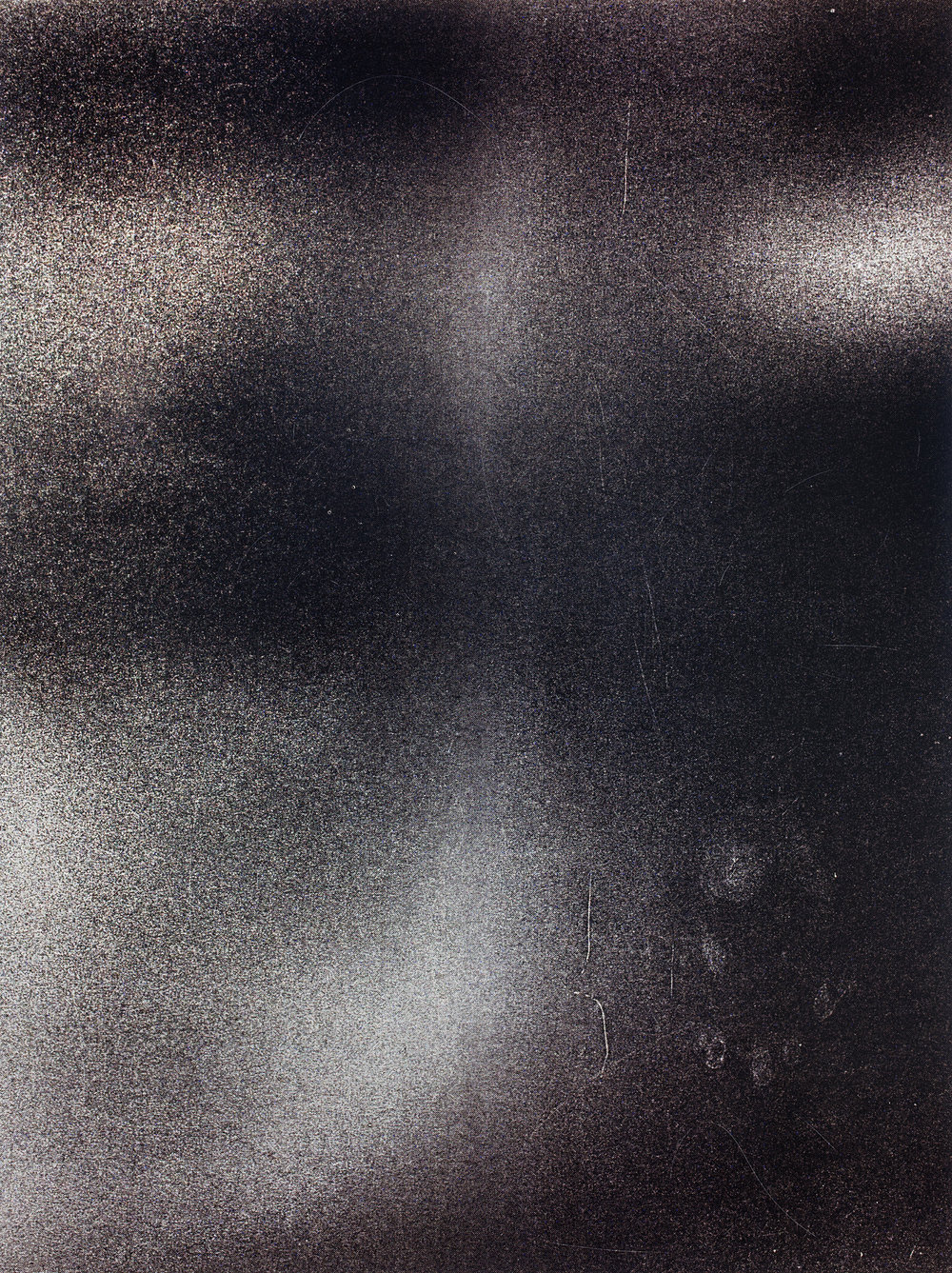 Disintegrated Surface 2 2018
hand printed colour analogue C-type photographic print
100 x 137 cm

(Install image)